Great Success of 2019SupplySide West Exhibition
Shaanxi Pioneer Biotech Co., Ltd. is a professional foreign trade enterprise. It has been focused on the export of raw materials of health care products for many years. In order to further explore the American market and know more about its market demand, from, Pioneer Biotech went to Las Vegas to participate in the 2019 SUPPLYSIDE WEST Exhibition held on October 17th to 18th 2019.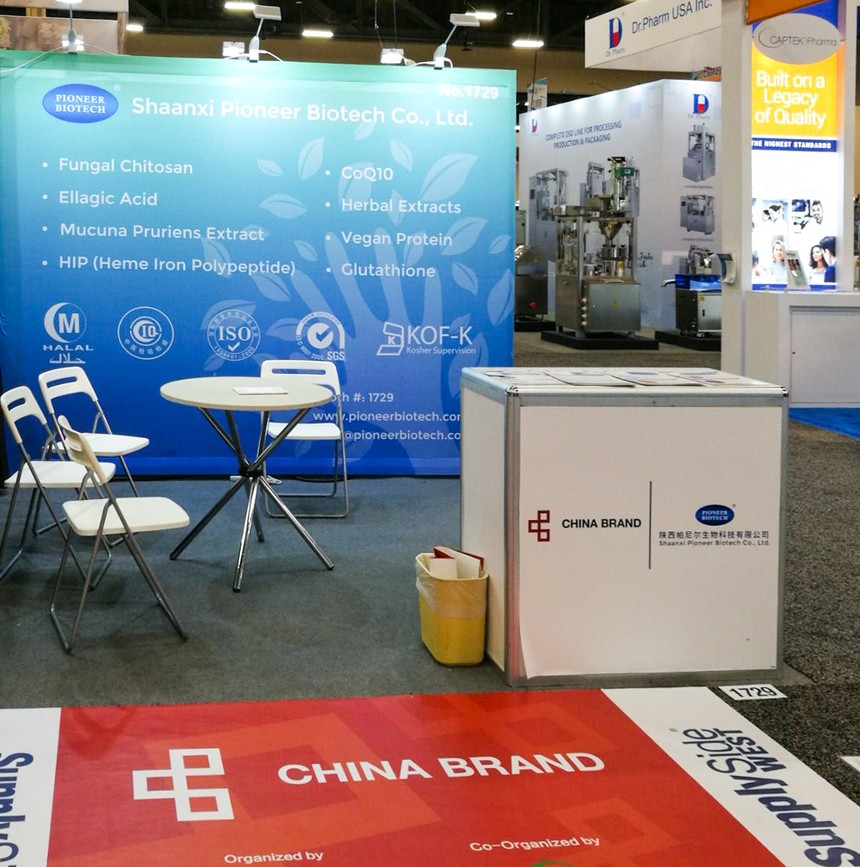 Organized by INFORMA, the exhibition is the largest professional exhibition of medicines and health products in the United States, which is based on plant extracts, functional food ingredients, pharmaceutical raw materials, cosmetic raw materials and health care products. The ingredients used in food and beverage, health care, and cosmetic medicine products are increasingly valued by consumers. North America (the United States, Canada and the new North American Free Trade Zone of Mexico), the EU and Japan's three major pharmaceutical markets trade together accounted for 85% of the global pharmaceutical market, of which the North American pharmaceutical market exceeds half of the global pharmaceutical market total sales. Being able to participate in such a professional international exhibition has a great effect on our company's understanding of market trends, the development of new customers and the consolidation of old customers, and the expansion of the international market.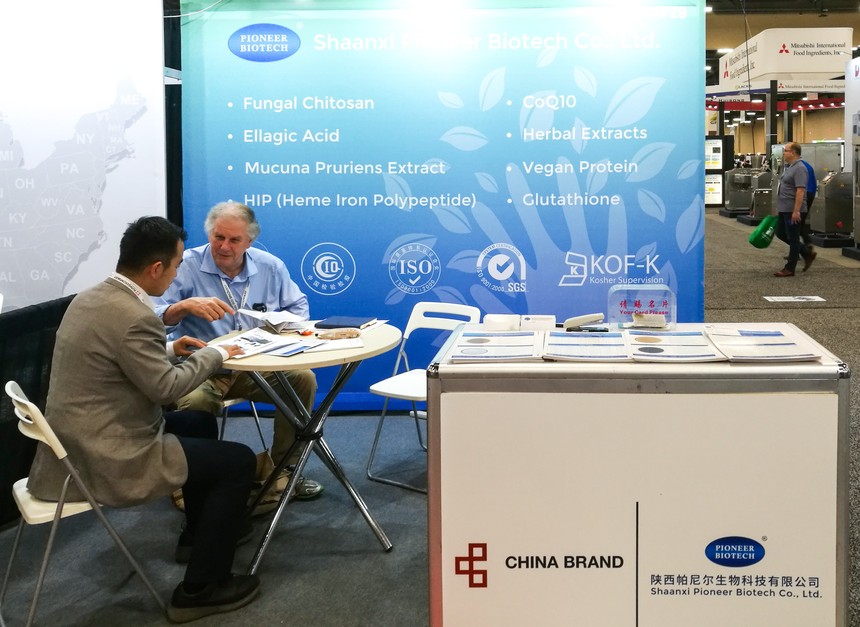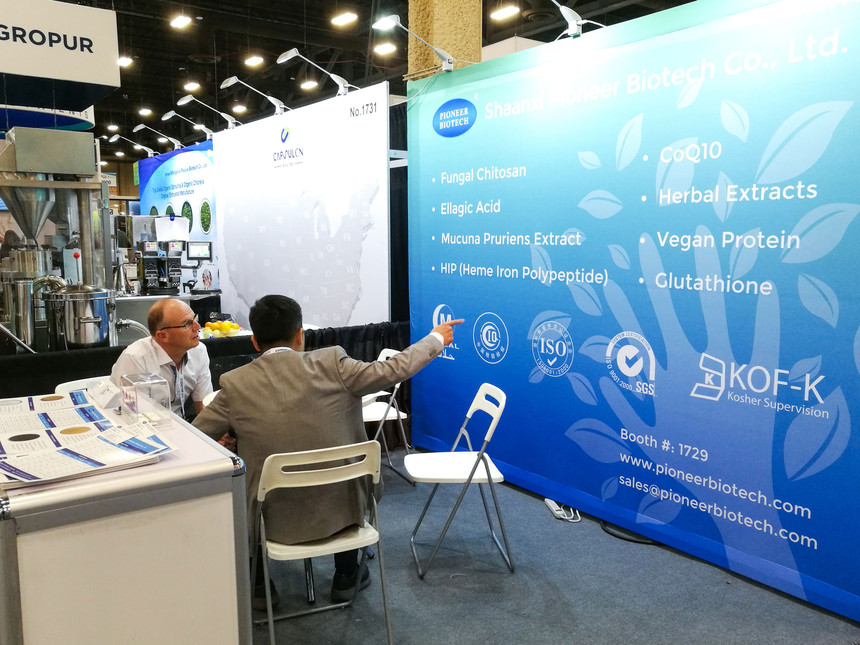 Our booth is located at No. 1729, China Pavilion. The products are mainly plant extracts, mainly fungi chitosan, ellagic acid, epimedium extract, heme iron peptide, coenzyme Q10, vegan protein and glutathione . Through these two days of communication with customers, we have learned that American customers have great demand for fungal chitosan, vegan protein, heme iron polypeptide and coenzyme Q10.